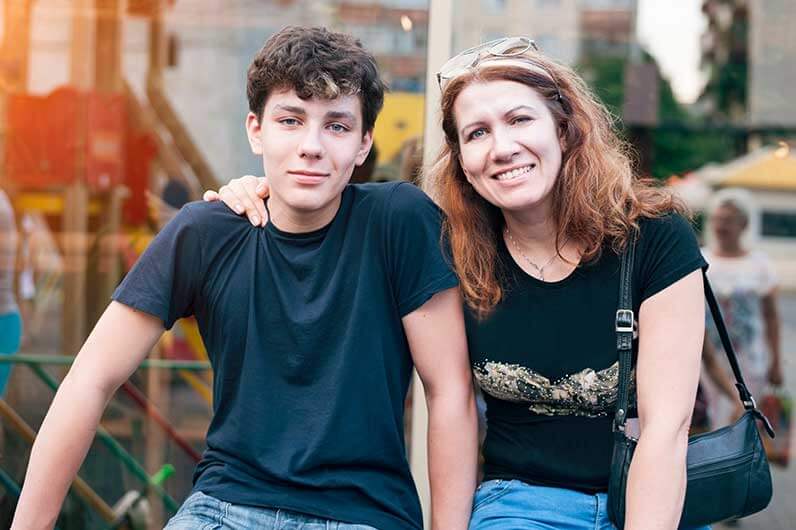 As a parent, you want the best for your child. But do you realize that parents deserve the best as well? That's why at Lakeside Academy, we make sure parents stay informed and feel involved.
When your son is in one of our holistic programs, we empower the whole family to move forward and participate in your boy's recovery. This includes:
Weekly phone calls with your son
Regular letters from home
Monthly progress reports
Parent weekends
Home visits
If your son needs loving support, compassionate counseling, and safe treatment options, learn why Lakeside Academy could be the right place.
Lakeside Academy Programs Address Every Teen Boy's Needs
What makes Lakeside Academy special? Our most unique quality is our camp-style treatment programs. Our approach is holistic: we don't just address harmful behaviors, but we also help each boy grow from the inside out.
At our 48-acre campus, we offer:
Licensed chemical dependency treatment
Mental health and counseling services
Onsite education and project-based learning
Vocational training
Behavior rehabilitation
Character development and self-advocacy
Christian-based values and community building
Our wide variety of programs and comprehensive services are the reasons parents and their sons reach out to us for support.
In Their Own Words: Parents Talk About Lakeside Academy's Impact
Parents know their sons are in good hands at Lakeside Academy. Here is what they have to say.
"Over 100 calls and various visits to in-patient rehabs, out-patient rehabs, military schools, boarding schools—10 months later and I still didn't have the answer. I knew my time was running out, not only for me, but for my son…God grabbed my hand and said 'this is the place."

—Kirsten, mother of Lakeside Academy student

"[The staff at Lakeside Academy] individually cares about my son mentally, physically, and spiritually."

—Parent of Lakeside Academy student

"It's a great little community, they love our son, we can just tell. We walk in and they hug us—we're on a hugging basis with most of the people here!"

—Lisa, mother of Lakeside Academy student

"I love the breakout sessions, pathway planners, and being able to meet with the different counselors."

—Parent of Lakeside Academy student

"The staff is positive, encouraging, and uplifting with my son. He is blessed to be surrounded by staff that lead by example and walk the walk with God."
—Parent of Lakeside student

"He's just so much more respectful—kind and caring…and he talks [to us]!"

—Craig and Lisa, parents of Lakeside Academy student
Do You Need a Safe, Loving Community for Your Son? Call Lakeside Today
Hope, healing, and belonging are what each boy experiences at Lakeside Academy. Our staff is caring, compassionate, and ready to help. Learn about treatment options, programs, and resources by calling us today at 844-768-8336 or send us a message.