STAFF & COUNSELORS
Our team works through the root-cause issues in each boy's life that are bringing about poor choices and destructive behaviors. Lakeside Academy is built on a foundation of Christian faith – fostering new behaviors, character development, and helping each boy recognize who he was created to be. Our staff is highly trained, caring and committed to helping your son build new healthy behaviors, positive relationships, and explore daily opportunities to be excited about their future.

Jeff Jensen
Center Director
Degrees in Biblical Studies and Alcohol & Drug Counseling

I have a passion for helping people find freedom addiction and other life controlling problems.  As a young person who struggled with substance abuse and rebellious behavior myself, I know first-hand what it feels like to be lost, confused, and deceived by the lies that this lifestyle promises. For the past 13+ years, I've dedicated my life to helping others find the same freedom from substance abuse and sin that I found through a personal relationship with Jesus Christ, working in youth ministry, corrections, and substance use disorder treatment.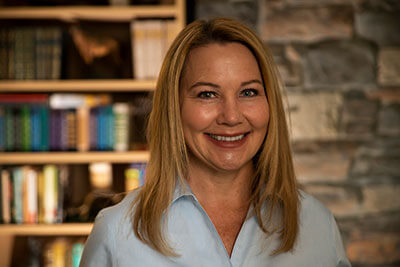 Wendy Haas
Office Manager
BA in Psychology from University of Minnesota
I have witnessed how faith based recovery from addiction renews the mind, body and spirit allowing individuals the freedom to live the life God intends for them.  I am honored and privileged to be a part of that mission and to work with others who share the same values and passion for the program.
I am excited for the boys to know God loves them and for them to heal and grow in this tranquil environment.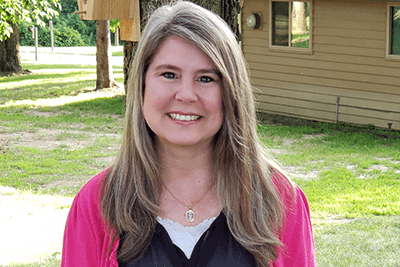 Jessica Hauge-Johnson
Admissions Manager
Ministry from Global University
I'm delighted to report that God called me to the admissions department of MnTC in 2003 after delivering me from a 14 year addiction to drugs and alcohol, through Christ Jesus my Lord and Savior. By 2006, he promoted to serve as the Admissions Director, campus wide. Then in July 2018, he led me to serve at Lakeside Academy to offer my 25+ years of administrative experience and compassionate understanding of how addiction breaks the hearts of addicts and their families. My goal in admissions is to offer hope, resources and assist families to getting the help they need.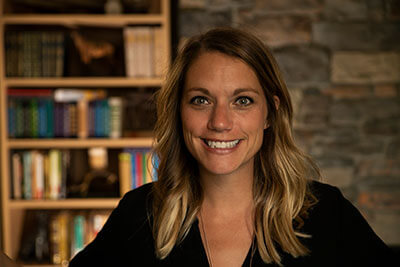 Stacey Fobbe
Funding Advocate
My role is to work with parents/guardians to develop a funding plan specific to their unique situation as they consider Lakeside Academy for their son. I have worked with children and adolescents for over 15 years. My background in the mental health industry has given me much experience working with insurance companies and billing processes. I coordinate with our clinical staff and insurance companies to maximize health insurance benefits for our students. I also provide guidance regarding outside lending sources and potential financial assistance opportunities.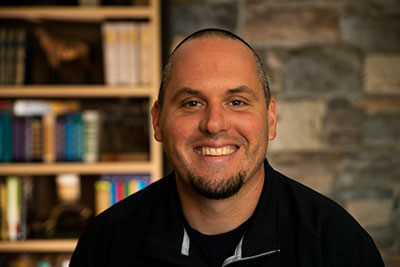 Shawn Heuver
Lead Youth Counselor 
BS in Youth Ministry | Licensed Pastor
I work at Lakeside Academy because God has called me to help the hurting find true and lasting freedom in Christ.  I love building relationships with boys who need to have a chance, an opportunity to change, by coming alongside them in their journey.   I'm passionate about helping individuals overcome their past and explore their God given purpose, gifts and future; it is a true joy to empower them to become healthy, strong and godly men. Lakeside has so many opportunities for boys to explore their unique gifts and callings by redirecting them on a new and exciting path in life – one that includes more than sobriety, but a life worth living. I have worked at Minnesota Adult & Teen Challenge for the past 8 years – starting in May of 2007.  My journey started as Lead Staff in men's program for 4 years, Pastoral Counselor of Men for 3 years and over the last year I have found my true passion as Lead Youth Counselor.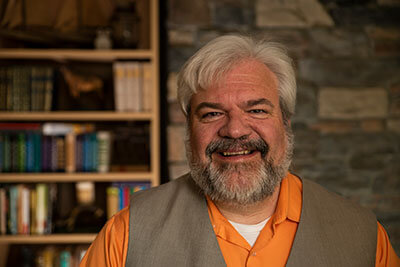 Mike Mahoney
Treatment Director, LADC
When I was 16 years old, I experienced a calling to help others that had substance use disorders and other life controlling problems while I was going through chemical dependency and mental health treatment at a hospital in Minneapolis, Minnesota. My parents arranged my admission to treatment out of their concern about how my substance use negatively impacted my relationships with my family, friends, God, education, physical health, and mental health. I began to realize the impact of substance use on my life and was searching for a higher power learning the 12 steps and reading the Bible my mother gave me. After breaking through denial and accepting the help that was offered, I accepted Jesus Christ as my Higher Power, then I pursued a career as an alcohol drug counselor. Therefore, I have over 40 years in long-term recovery and over 35 years of education, training, and experience working with many diverse individuals and Families with substance-use and mental health problems. I love watching God restore families by turning the hearts of the parents toward their children and the hearts of the children toward their parents as God has restored me to my family. Malachi 4:6.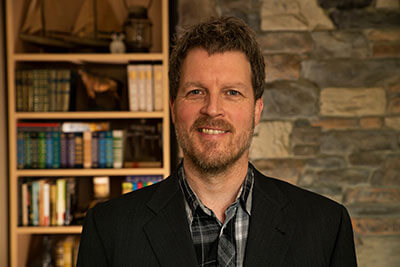 Tom White
Principal
 Bachelor of Social Work degree from Metropolitan State University | Master of Social Work Degree from the University of Minnesota
Director of Special Education from Hamline University | Licensed Mental Health professional
My passion in life is to guide and join others on their path of discovery through solutions and creativity. I began my career in education and mental health over 20 years ago with the intention of changing the lives of others through empowerment and identifying strengths. Prior to educational leadership, I have worked as a child and family psychotherapist in private practice, a crisis therapist, and a clinical school social worker. When I am not working with students and their families I enjoy spending time with my wife and daughter, outdoor sports,and creating art.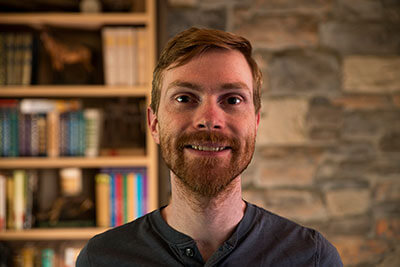 Kyle Stennes
Special Education Teacher
BS in English Teaching from Metropolitan State University
Growing up, I was the kid who just didn't understand why I had to do what was being asked of me. For the most part I went along without causing too much trouble, but I didn't have a clear direction or plan. After a couple of years at the U, having only gone because it is "what you're supposed to do," I left to see what this "real world" thing was all about. I was blessed enough to meet an amazing woman, and we started our family. So, after a 10-year hiatus, with a full-time job, a wife, two children and our third of four on the way, I went back to school and became a teacher. Now I share my journey with my students hoping they can learn from the mistakes and see that it is possible to overcome the challenges once they have a mission and a plan.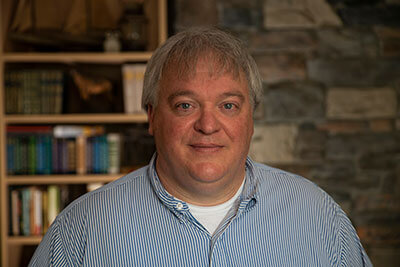 Louis Villaume
Teacher


B.S. in Psychology, Family Social Science and Educational Psychology | Minor in Religion University of Minnesota
M.A. in Education University of Minnesota
My beginning is similar to many of the students I have worked with over the years. I am an licensed instructor in emotional/behavioral disorders, with nearly 30 years of experience in public schools and in care treatment programs. I am married to an amazing woman, and we've raised three wonderful children. I have had success working with difficult students. I love my family, music, sports, the BWCA, my dog and theater/drama. On a fun note, I was a blogger for Star Tribune for eight years (2008-16), covering the Minnesota Vikings. Skol!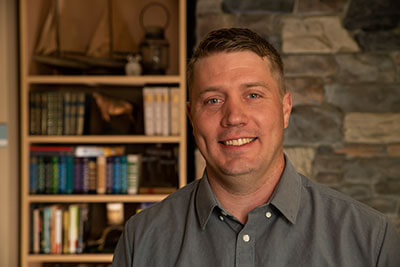 Andrew Aspenwall
Program Supervisor

God has given me a passion for the work that goes on at Lakeside Academy. Having struggled myself as a teenager and needing treatment, I know what it's like to be hurting at a young age. As a young man, God did transforming work in my life, giving me joy, peace and a purpose. I've been working at Lakeside Academy since we opened in 2015, and have had the pleasure of working with an amazing team of individuals dedicated to helping teens and families in their time of need. I love the outdoors, especially hiking, canoeing and fishing. At Lakeside, I get to enjoy it all with the teens that come into the program, along with sharing the hope and love that can be found in a relationship with Jesus Christ.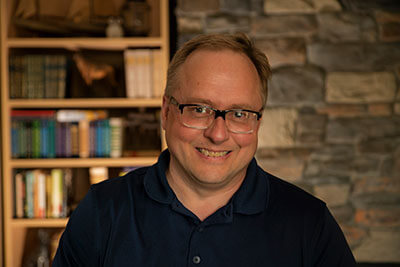 Steve Kruse
Program Manager
B.S. Cross-Cultural Ministries- North Central University, Former Youth and Lead Pastor(24 Years), Ordained Minister

Early as a young teenager, I began to use drugs and alcohol. I struggled with acceptance for many years in my life. I saw a first-hand experience of the danger of alcoholism in my own family. It left a devastating effect on my life and my family. After five years of addiction, there were a number of devastating circumstances that changed my life. These events left me empty, afraid, and lonely.

At the age of 18, I accepted Jesus into my life. I witnessed my father truly give his life to Jesus. I never thought there could be such and change in a person life. And I witnessed my mother become a strong person. During this time, I began to witness God working in my life. God moved so powerfully in my life that I surrendered everything to Jesus. God then called me into the ministry "to help those who need a Savior". God has always opened the doors for me to assist people to find Jesus. God blessed me with a wonderful and godly wife and seven children. My wife and our family have always served in the ministry. I have witnessed God change so many peoples lives and I believe that God is using my story to assist others to find Jesus. I love my family, the outdoors and seeing people find Jesus. God is working in the lives of the students at Lakeside Academy and it is a joy to be a part of that.

Blade Bretz
Youth Counselor
At the very point I realized my life purpose was not simply to make myself happy, I decided to pursue a career centered entirely around the idea of helping others in any/all ways that I can.  Each step I have taken since that point in time has brought me closer to realizing my true potential, and I continually feel empowered to grow continually throughout the rest of my days.  Having a significant using history, beginning at a young age, I find myself easily able to resonate with the young men here at Lakeside.  I seek to address these boys entirely; emotional, psychological, and spiritual needed to be met for me to have any growth of my own, and I want to offer as much care as I can to these guys.  I plan to devote the rest of my life to God and any/all things he calls me to do. 
I am beyond blessed to be in the position I currently am here at Lakeside.

Heather Voss
Mental Health Counselor
MA in Counseling psychology

I earned my MA in Counseling psychology, with a concentration in child & adolescent mental health as well as my alcohol and drug counseling certificate from Bethel University. I utilize a strength based approach that incorporates the whole person, employing art, music, physical recreation, social, experiential activities, and other creative ways to engage clients. My goal at Lakeside Academy is to encourage the teens to realize their strengths.
Then work with them to build upon those strengths and create a set of personal core values they can be proud to live by.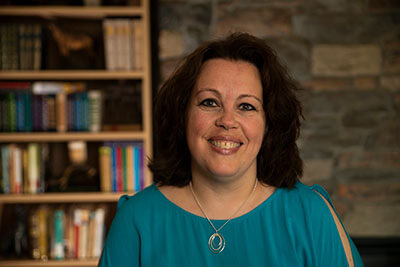 Audrey
Food Service Manager


AA-Dietetic Technician-Normandale Community College, CDM, CFPP.
I'm married to my wonderful husband, Dan, and we have four beautiful children. I enjoy cooking, menu planning and teaching. I'm blessed to work with these young men, and enjoy helping them gain kitchen, food safety and sanitation skills. It's very rewarding working in a Christ-centered recovery program. I get to see God leading and touching their lives firsthand. To witness these young men gain strength for lifelong freedom is the most gratifying part of my job. We have a great team who cares for each boy individually, and I love seeing their young lives transformed.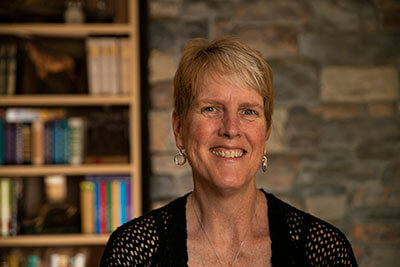 Mary Helm
Nurse

I am a registered nurse, a mother of 8, and a grandmother of 2. It is a privilege to be called by God to help take care of these boys while they are here at Lakeside Academy. I see the boys on a regular basis and I make sure that all of their medical needs are being met. I educate the boys about health and wellness, help them manage their medication and work with parents and physicians in the community when the boys need to be seen for a medical concern. I really enjoy spending time with the boys and making them feel well-cared for, loved and listened to.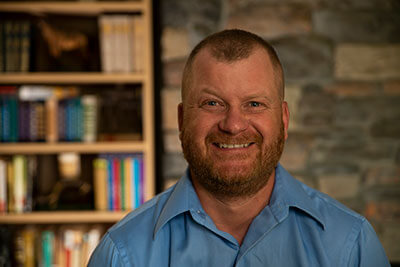 Marc Jochem
Maintenance Manager

I have worked for Mn Adult & Teen Challenge since 2012. Prior to my employment with MnTC, I struggled with my own addiction issues. After completing the yearlong adult program, I felt I wanted to help others with their struggles. I enjoy working with the boys to help them realize their full potential. I am married hand have five wonderful children. I enjoy farming, ranching, fishing and many other outdoor activities. My dog, Theo, enjoys coming to work with me every day.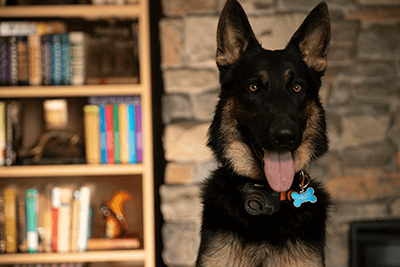 Theo - Camp Dog