STAFF & COUNSELORS
Our team works through the root-cause issues in each boy's life that are bringing about poor choices and destructive behaviors. Lakeside Academy is built on a foundation of Christian faith – fostering new behaviors, character development, and helping each boy recognize who he was created to be. Our staff is highly trained, caring and committed to helping your son build new healthy behaviors, positive relationships, and explore daily opportunities to be excited about their future.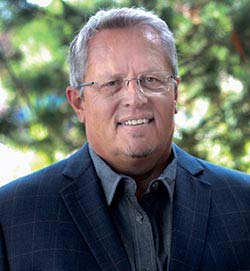 Jeff Dye
Director of Lakeside Academy
 BA in Christian Ministry from Crown College | MA in Counseling Psychology from Adler Graduate School | Certified Life Coach | Ordained Minister
I was a troubled teen boy myself. God intervened at a very difficult time in my life and began to change my heart at the age of 17 shortly after attending a David Wilkerson crusade.  I began a career in agribusiness all the while I was aware of the Teen Challenge ministry and their approach to life controlling problems and how it truly works for teens and adults.  I decided to change careers and pursue ministry to assist hurting and troubled kids just like I had once been. I have a passion for seeing troubled boys begin to understand themselves through God's plan for their life fostered by strong academics, practical living and Teen Challenge classes.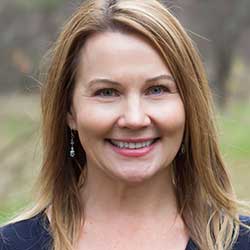 Wendy Haas
Office Manager
BA in Psychology from University of Minnesota
I have witnessed how faith based recovery from addiction renews the mind, body and spirit allowing individuals the freedom to live the life God intends for them.  I am honored and privileged to be a part of that mission and to work with others who share the same values and passion for the program.
I am excited for the boys to know God loves them and for them to heal and grow in this tranquil environment.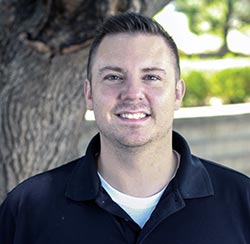 Luke Groff
Program Manager
After multiple treatment programs, I came to Minnesota Adult & Teen Challenge as a broken and hopeless individual, in desperate need of a life change. My faith and hope were restored while attending Minnesota Adult & Teen Challenge. I graduated from the Life Renewal program (short-term), Long-term program and the Teen Challenge Leadership Institute. At that point I decided to stay close to the ministry that helped save my life. I was hired in the admissions department in 2011. It is my desire to continue to stay as close to the ministry as possible, helping youth enter the doors of this life-changing program.
I love the outdoors and sharing the love of Christ. At Lakeside, we enjoy both on a daily basis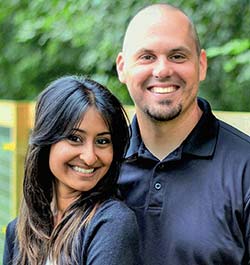 Shawn and Nadiya Heuver
Lead Youth Counselor & Onsite Farm Caretakers
BS in Youth Ministry | Licensed Pastor
I work at Lakeside Academy because God has called me to help the hurting find true and lasting freedom in Christ.  I love building relationships with boys who need to have a chance, an opportunity to change, by coming alongside them in their journey.   I'm passionate about helping individuals overcome their past and explore their God given purpose, gifts and future; it is a true joy to empower them to become healthy, strong and godly men. Lakeside has so many opportunities for boys to explore their unique gifts and callings by redirecting them on a new and exciting path in life – one that includes more than sobriety, but a life worth living. I have worked at Minnesota Adult & Teen Challenge for the past 8 years – starting in May of 2007.  My journey started as Lead Staff in men's program for 4 years, Pastoral Counselor of Men for 3 years and over the last year I have found my true passion as Lead Youth Counselor.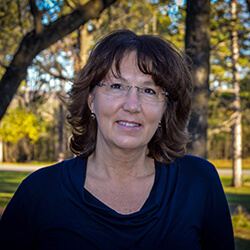 Lynn Anderson
Co-Occuring Counselor
Licensed Alcohol and Drug Counselor | Licensed Professional Clinical Counselor | Master's degree in Counseling Psychology from Adler Graduate School
I believe God has prepared me my entire life to be  in a position of working with troubled teen boys at Lakeside.  I grew up with 3 brothers and raised 3 boys.  I have been surrounded by people who have struggled with Chemical and Mental health my entire life.   For this reason I was drawn to obtain a master's in Adlerian Psychology with an emphasis in Clinical and Chemical drug counseling.  From my experience, it is only through faith that we can be transformed.  My position at Lakeside continues to remind me of how my own faith journey is to meet God's direction.  

Audrey
Food Service Manager

Tom White
Special Education Coordinator

Tom Sitzman
Special Education Teacher
Before coming to Lakeside, I worked in 3 different public schools in or near the metro area as a Special Education English Teacher. I have enjoyed seeing all of my students grow and develop. At Lakeside Academy, my goal is to make sure each of our boys is able to return to their original school environment confident their mind is sharp and their academic skills are in good shape. My credentials include a B.A. in English and an M. Ed. in English Education from the University of Minnesota as well as a nearly complete M. A. in Learning Disabilities through the University of St. Thomas. I am so excited to work at this site and I look forward to connecting with each of you individually! Remember: "Seek and ye shall find."

Kyle Stennes
Special Education Teacher
BS in English Teaching from Metropolitan State University
Growing up, I was the kid who just didn't understand why I had to do what was being asked of me. For the most part I went along without causing too much trouble, but I didn't have a clear direction or plan. After a couple of years at the U, having only gone because it is "what you're supposed to do," I left to see what this "real world" thing was all about. I was blessed enough to meet an amazing woman, and we started our family. So, after a 10-year hiatus, with a full-time job, a wife, two children and our third of four on the way, I went back to school and became a teacher. Now I share my journey with my students hoping they can learn from the mistakes and see that it is possible to overcome the challenges once they have a mission and a plan.

Stacey Fobbe
Funding Advocate
My role is to work with parents/guardians to develop a funding plan specific to their unique situation as they consider Lakeside Academy for their son. I have worked with children and adolescents for over 15 years. My background in the mental health industry has given me much experience working with insurance companies and billing processes. I coordinate with our clinical staff and insurance companies to maximize health insurance benefits for our students. I also provide guidance regarding outside lending sources and potential financial assistance opportunities.