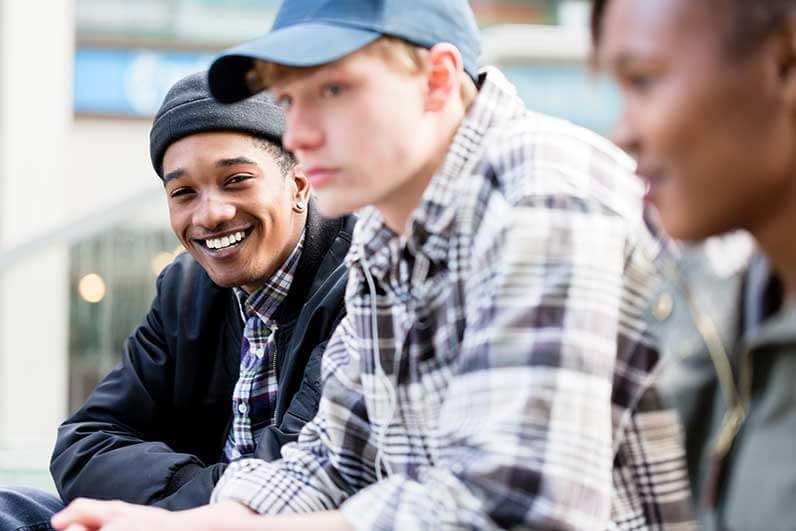 Nothing will strike more fear into a parent's heart than discovering their child is using drugs. You're probably flooded with questions and feeling overwhelmed with concern about your son.
Substance abuse is common, but here's the good news: treatment is available. What's more, a wealth of support is available to you and your child. Let's learn how to get your son on the pathway towards recovery.
Take Action
We know you might be scared and hesitant, but you don't have to wait to do something. In fact, the sooner you take action the better. Before you do anything, prepare yourself with a few key steps.
Educate Yourself First
You may feel an immediate reaction to the situation, such as wanting to throw out any paraphernalia or expressing anger. It's important to take a breath and learn more about why your son has started using drugs.Some reasons for drug use include:
Peer pressure and trying to "fit in"
Anxiety and depression
Performance enhancement in sports
Prescription abuse
Curiosity and experimentation
Substance abuse is not black and white. Researching drug use is scary, but it helps you to be understanding towards your child. If he is addicted to drugs, he will need your support.
Start the Conversation
Communicate with your son as soon as possible. Prepare for this to be an ongoing conversation and not a one-and-done deal.
Here are some guidelines to start the conversation:
Be calm: Expect anger or a hostile reaction, but keep your cool. Don't assign blame. Speak out about your concerns and take quiet pauses when needed.
Tell him you love him: Offer empathy and compassion. Remind your son throughout the conversation that you care about him and are concerned for his well-being.
Ask and listen: Show your desire to understand and allow your son to be an active participant in the conversation. Ask questions that go beyond a simple "yes" or "no." Listen to his responses.
Create rules together: Design clear boundaries and consequences that address your son's behavior, but ask for his input as well. Creating rules as a team will help him take responsibility for his behavior.
Set a goal: Drug addiction won't be solved in one conversation. Set a small goal to meet in a reasonable amount of time. This will help you build a foundation for treatment and recovery.
Find Support
You don't have to do this on your own. Rally your team and get on the same page about your son's substance abuse. Some people you can draw support from are:
Family and friends: You can ask a fellow parent, caring relatives, godparents, or any mentors to help you with this conversation.
School staff: Your son may have a positive relationship with a teacher, coach, or administrator. Also, reach out to school counselors and social workers who can offer support and resources.
Medical professionals: Contact your son's physician or therapist for help. They can provide you with resources, education, and treatment options.
Gain Support Through Lakeside Academy
Lakeside Academy is known for its caring programs that address the needs of the whole child. We provide compassionate counseling, chemical dependency treatment, and character development to help your son heal and thrive.
You're Not Alone. Get Support for Your Son at Lakeside.
Your teen can overcome substance abuse with proper support. At Lakeside Academy, we will give you compassionate guidance and help you navigate your unique situation. Call us today at 844-768-8336 or send us a message.