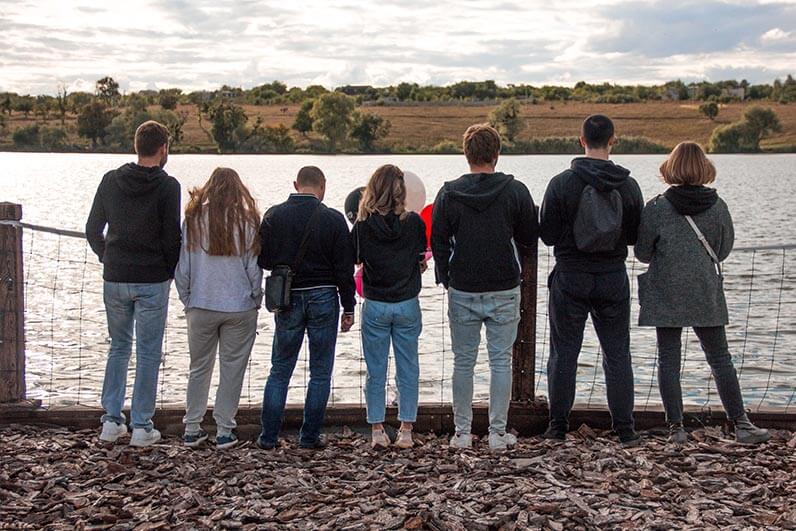 Teens are often hyper-focused on finding acceptance and belonging, which means they're more susceptible to peer pressure and can easily fall into toxic friendships. 
If you're suspicious of changes in your son's behavior, it could be a sign that your son is hanging out with the wrong crowd. Here are some warning signs to help you detect negative influences, as well as positive steps you can take to navigate this tricky situation.
5 Warning Signs That Your Son Has Toxic Friends
He's having trouble at school:

Your son may have sudden disciplinary problems, unexplained absences or poor grades. He may leave homework assignments uncompleted and neglect to prepare for tests.
He ignores his responsibilities:

Is your son late for curfew? Is he confrontational about household rules? If your son is suddenly ignoring all his responsibilities and giving you a disrespectful attitude, this could be a warning sign of unhealthy influences. 
His hobbies have drastically changed:

Many teens fixate on being likable to new friends. They'll drop their once-beloved hobbies and adopt the activities of their new friends to impress them. 
You can't meet his new friends (or their parents):

Be wary if your son has constant excuses as to why you can't meet his new social group or refuses to let you call the parents of his new friends. It may be a sign that he's trying to hide something from you.
He shows suspicious behavior:

You may notice fishy behavior, such as sneaking behind your back or staying out past curfew. If there is tangible evidence, such as lighters in his backpack or alcohol on his breath, your son could be

abusing substances

with his new friends. 
How to Guide Your Teen Son Away From the Wrong Crowd
If you witness any warning signs from your teen son, don't panic. There are positive steps you can take to help him make better decisions about his social life. 
Have open communication:

Find a time to talk in a comfortable environment and communicate your concerns honestly and openly without blame. Try listening and responding without criticism. Don't blame himself or his friends, and reinstate frequently that you care about his well-being.

Establish clear boundaries:

Keep it positive but firm when communicating behavioral expectations. State clear and natural consequences if these boundaries are violated. Hold your son accountable for the rules you establish.

Talk about the future with love:

Have conversations about what matters to your son. What are his dreams and goals? Show him you care about his happiness. Help him see that the people around us impact our future in a big way. It's hard being a teenager, and they need you to help them feel less lost and alone. 

Consider a program:

If you're having trouble getting through to your son, consider outside help. Whether it's a

behavioral program

or a therapist, explore some options to support your teen during this tumultuous time.
Does Your Son Need Help With His Behavior? We Can Help!
Whether your son is struggling with anger management or needs help building positive habits, we're here to help. Our holistic, faith-based programs at Lakeside Academy focus on community, self-advocacy and practical life skills. 
Learn more about our programs by contacting our caring staff at 844-768-8336 or send us a message today.